How To Choose The Right Fabric For A Dog Bed
Choosing a canine dog bed design for your loving friend demonstrates your good taste, and custom fabrics bring richness to your pet's place of slumber.    But how do you decide which materials are suited for your canine?   Look around your space, where do you plan on keeping the bed, will your dog sleep near a window where they can bask in the sun, maybe your dog just got back from a swim in the pool, muddy dog, snoring dog?  Choosing the correct fabric will determine the durability of the dog bed, and provide comfort for your dog.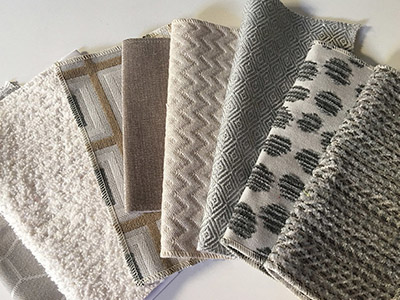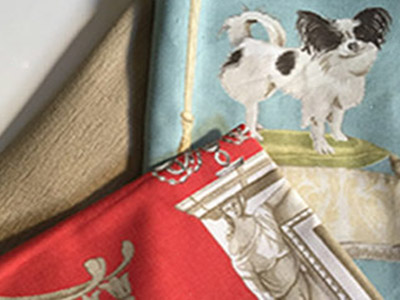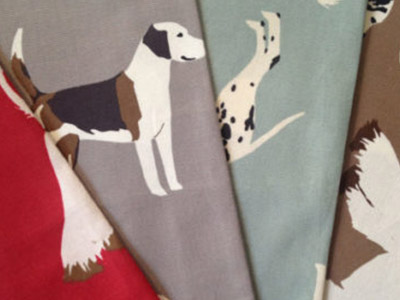 Choosing the Right Fabric For Your Dog's Canine Lifestyle
Under The Sun
Ultra High UV,  Resist Fading 
These materials are tested to pass 2200 hours of light fastness, so that you can place the bed near window and fluffy can bask in the warmth.
The Messy Dog
Bleach Cleanable/Machine Washable
We recommend these fabrics for the dog that is just a bit of a mess.  The machine-wash removable covers clean up in cold water and mild soap.  Just hang to air dry.
The Drooly Dog
Water Resistant
These fabrics have a water resistant finish, but keep in mind if water resistancy is important, a water-resistance treatment should be used.
Over Heated
Breathable
Just like wearing a pair of pajamas that don't let you breath, your dog may feel the same with their beds.  If Fluffy is feeling hot, then a breathable material may be what you need.
Ruff And Ready
Stain and Mildew Resistant
For the dog that is ready to rumble, we suggest a stain and mildew resistant material which are water resistant to help prevent stains and excess moisture from climate.  These materials are ideal for the dirty dog, or food hoarder in the family.  Because they do not promote mildew growth, an excellent material the dog with allergies.
The Digger
High Abrasion Resistance
Is Fido looking to bury that precious bone?  A High Abrasion fabric with 30,000 double rubs for durability will help prevent wear from dog's scratching, movement, and snagging.
What type of dog do you have?  We can help, our goal is to design "trends" that mesh with our client's vision and home's beauty, so that the finished look is one that is functional, timeless, and forever current for your beloved member of the family.
Diane Cabral
Owner, Interior Designer
  As the principal

, and lead designer of Diane Cabral Interiors, Inc.,  I have owned my own design firm since 1998 and design both residential and commercial projects.  I love designing for my clients, and believe design also includes a special place for a  beloved pet.
Save
Save